November Newsletter 2019
November 14, 2019
Sous Vide News
Welcome to the Sous Vide Australia newsletter this month. We've got a great new product that we've reviewed, giveaways, cooking classes, tips and tricks which we hope will inspire you for continued success with sous vide cooking.
In this issue:
Product of the Month – Turn anything into pearls with the Spherificator 🙌
Sous Vide Australia Giveaway – WIN a Spherificator 🎁
Team Cuisine – Breville Corporate Sous Vide Corporate Workshop 👨‍🍳
What's On This Weekend – Sous Vide Cooking Class for the Home Chef + Italian Festival 🇮🇹🍅
Sous Vide Gardening Tips – November in Your Patch
Thanks and enjoy the read this month!
Dale and Libby Prentice
New Product Launch
Turn anything into pearls with the Spherificator 🙌
Whether you're a foodie, a chef that already has everything, or you're just a fan of trying new something new, then the Spherificator is just for you! It takes whatever you're eating to the next level, and if you choose the right type of garnish, the flavour of what you're eating really comes through.
The Spherificator by Cedarlane allows you to turn virtually any liquid into caviar-shaped pearls or spheres! It is the world's first automatic pearl former – a hand-held device that will produce up to 500 pearls or spheres per minute. This is a great tool for foodies, chefs, bartenders, cooks and anyone who loves to entertain!
For you gastronomists who have already tried this, say goodbye to your syringes and caviar boxes as the Spherificator makes the process incredibly fast and consistent.
What can you make with the Spherificator? I think the question really is what can't you make. Coffee, avocado, tomato, cranberry, mint… the possibilities are virtually endless. It really adds a creative element and extra flavour to your dishes.
For more information and to find your nearest stockist please visit our website.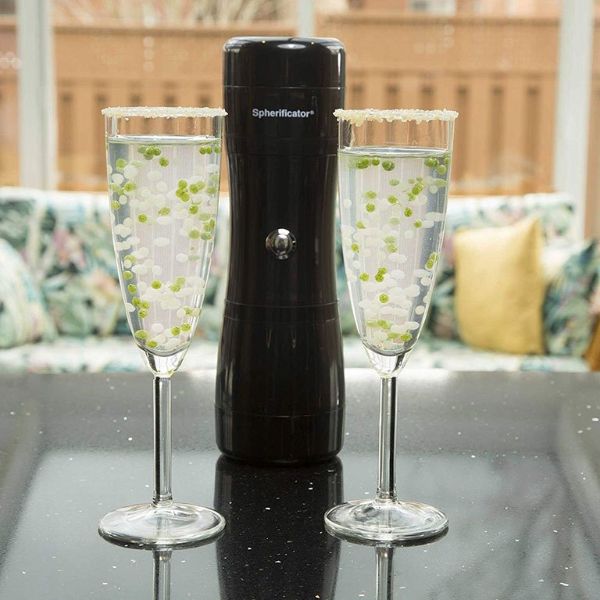 Sous Vide Australia Giveaway
**WIN a Spherificator**
You might have a really well-stocked kitchen, but it probably doesn't have a Spherificator. And you really, really want one, right?!
You can turn virtually any liquid into pearls using the Spherificator. Just think – cheesecake with blackcurrant pearls. Lemon and mint pearls. Even chicken with Tabasco pearls. This super-fun kitchen device will make your modernist cuisine dreams possible.
We're giving away a Spherificator by Cedarline to one lucky winner and all you have to do to enter is:
FOLLOW @sousvideaust on Instagram 📲
LIKE the Competition Post 👍
TAG a friend who needs one (The more the merrier) 👉
That's it! Reposts and shares are much appreciated too. 🙏
Entries close Friday, 6th December at 5pm.
The Winner will be announced on Monday, 9th December, and will receive their fabulous new Spherificator just in time for Christmas.
This competition is open to residents of Australia aged 18 years and over.
Good luck everyone!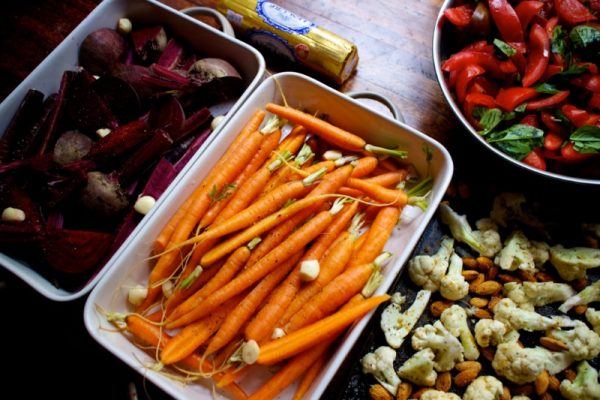 Team Cuisine
Breville Corporate Sous Vide Corporate Workshop 👨‍🍳
Say no more to boring team events!
A great way to bring your team together and get the best out of them is to give them the occasional opportunity to socially interact without the pressures of their day-to-day job demands. Corporate cooking sessions provide a challenging, yet fun environment that requires problem solving, working together and good communication, with a rewarding and delicious outcome.
Dale Prentice of Sous Vide Australia's 'The Upper Room' cooking school runs corporate cooking workshops and has just recently delivered a well-received Sous Vide cooking workshop for the Breville Sous Vide Design Team at their Sydney head office.
Although Breville's cooking equipment design team work on creating some of the most amazing kitchen equipment, they rarely work with food and would never cook together. So this was a great opportunity to learn from a professional chef and put new skills to work in the team.
The day started out with three beautifully arranged displays of fruit, meat, vegetables and alcohols. In front of each display were recipes and a plain pen and note pad. As the group gathered, they are divided in to three teams, one for each display. Each team is introduced to the recipes, and then they have to create a workflow and share out the cooking jobs to be completed.
With Dale's help they were amazed at what they cooked up, and by adding a little bit of healthy competition to the mix made for some extra laughs post cooking.
The Breville session was a 5 hours course that consisted of:
30 minutes to meet great and learn about the session
2.5 Hours of relaxed cooking
30 minutes of mixing the sous vide cocktails and plating our creations
1 hour of eating, comparing and talking food
30 minutes left at the end to clean up
All the tasks were easily completed with some great music vibes to cook along to. The guided cooking of new and different food combined with a shared eating experience is a great way to get people talking and sharing. It's also a fun and affordable team activity that you can really laugh about. 😂
The Upper Room @Sous Vide Australia run three and five hour immersive cooking experiences for corporate groups by appointment. Book your Christmas function today!
What's On This Weekend
Sous Vide Cooking Class for the Home Chef + Italian Festival 🇮🇹
If you're in Melbourne this weekend and stuck for ideas, then we have a great suggestion for you…
From 10am – 1pm this Saturday (16th Nov) we are welcoming anyone and everyone to our Sous Vide Basics Class @ The Upper Room Cooking School. You will need to bring a big smile, an apron, and plenty of enthusiasm. The Class will start with 2 hours of hands on cooking, followed by a sensory evaluation of our efforts over a complimentary glass of wine.
Then in the afternoon you could venture to the Italian Festival called Festa di via Verde in beautiful Healesville, which is only a short drive from The Upper Room. Here you'll be treated to tomato throwing, cooking demos, food and wine, market stalls and loads of music. The festival also coincides with the spectacular motor event Targa Florio and a mass gathering of 500 car clubs! It will certainly be a grand spectacle when they arrive.
To book your Sous Vide Basics Cooking Class, please click the link below. You won't regret it!
Sous Vide Australia Gardening Tips
November in Your Patch 🍅
This is probably the busiest month of the year for gardeners with the warmer temperatures making it perfect planting conditions. Cup week is traditionally the ideal time to get your tomatoes into the ground. They're easy to grow… and very easy to eat, it's little wonder they are so popular. In the rest of your garden, plants are either busily flowering or pushing out new growth.
Put in everything that loves the heat to grow well. The first thing that comes to mind is basil. Any cold nights and cold soil will set this plant back so feel free with planting basil from now until January.
It's not too late to plant all the wonderful warm season annuals like eggplant, tomato, chilli, pumpkin, rockmelon, watermelon and capsicum. Get in now or wait until next spring, as they like warm soil and need a long growing season to perform. You can also put in the usual suspects now like celery, corn, beetroot, leek, spring onion and all your favourite herbs!
Watering is a must for most productive vegies and trees. Keep your soil moist by mulching and having plenty of organic matter in your soil. Greywater is fine for your trees and vines ♻️, but you'll need to look at other 'safe' water to harvest for your herbs and vegies. 💦✅